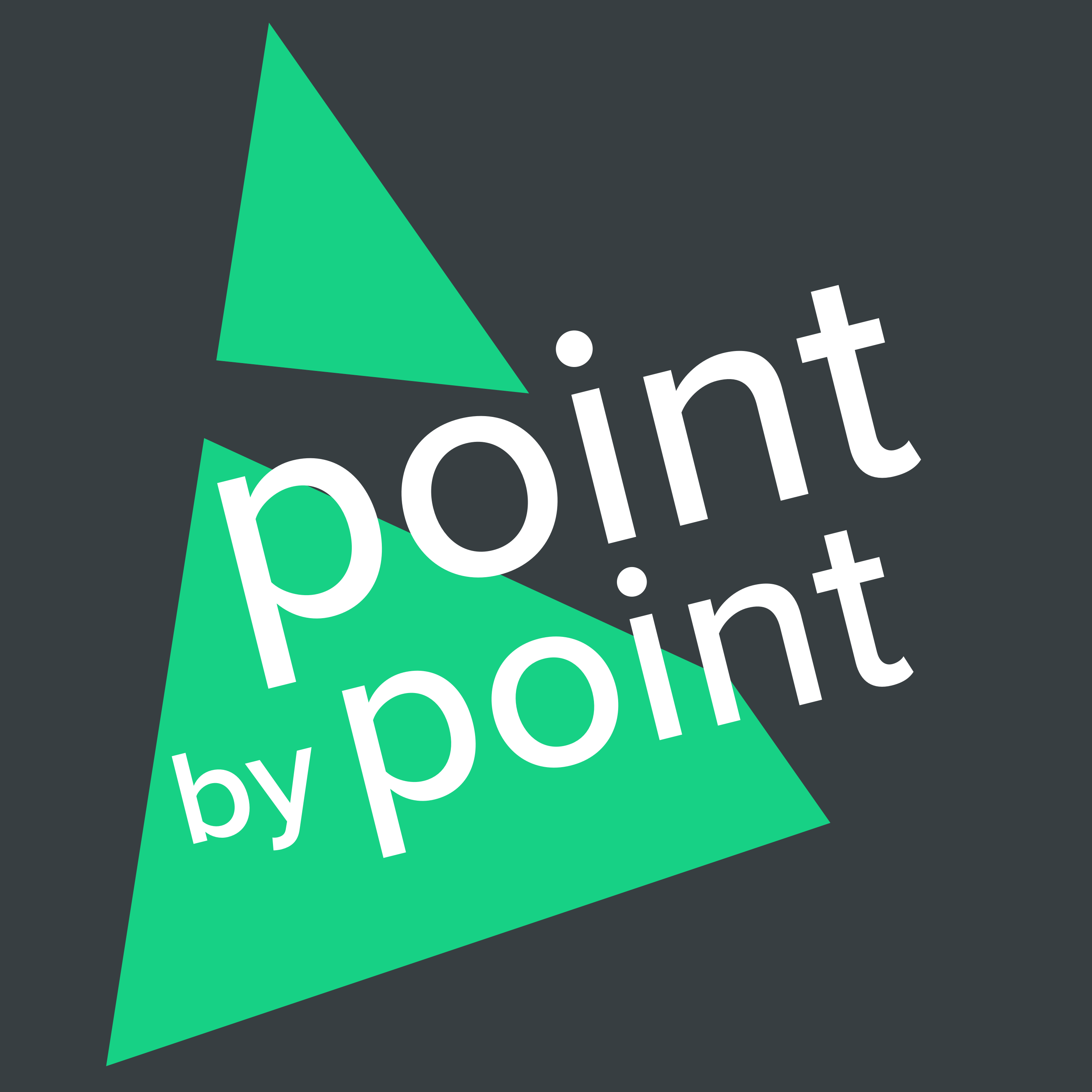 Yessir. New episodes are typically released on Tuesdays and you can listen on iTunes, Overcast, or wherever you get your Podcasts.
What's it called?
Point by Point
Do you host it with anyone?
JP Camara — he's a good friend, a programmer, and a lot funnier than I am.
There are quite a few episodes here, where should I start?
We think things really start heating up around Episode 4 — Garbage People Doing a Crappy Job… but you can start at the beginning if you'd prefer.
What's it about?
Well… on the surface, we consider life's questions and talk about things that interest us. When pressed, I really think it's about something deeper — it has to do with the creative process, trying something even though you might be bad at it, learning how not to be afraid of failing out in the open, figuring out that practice doesn't make perfect but it certainly makes you better, and that it's rewarding to do something just because it's fun.