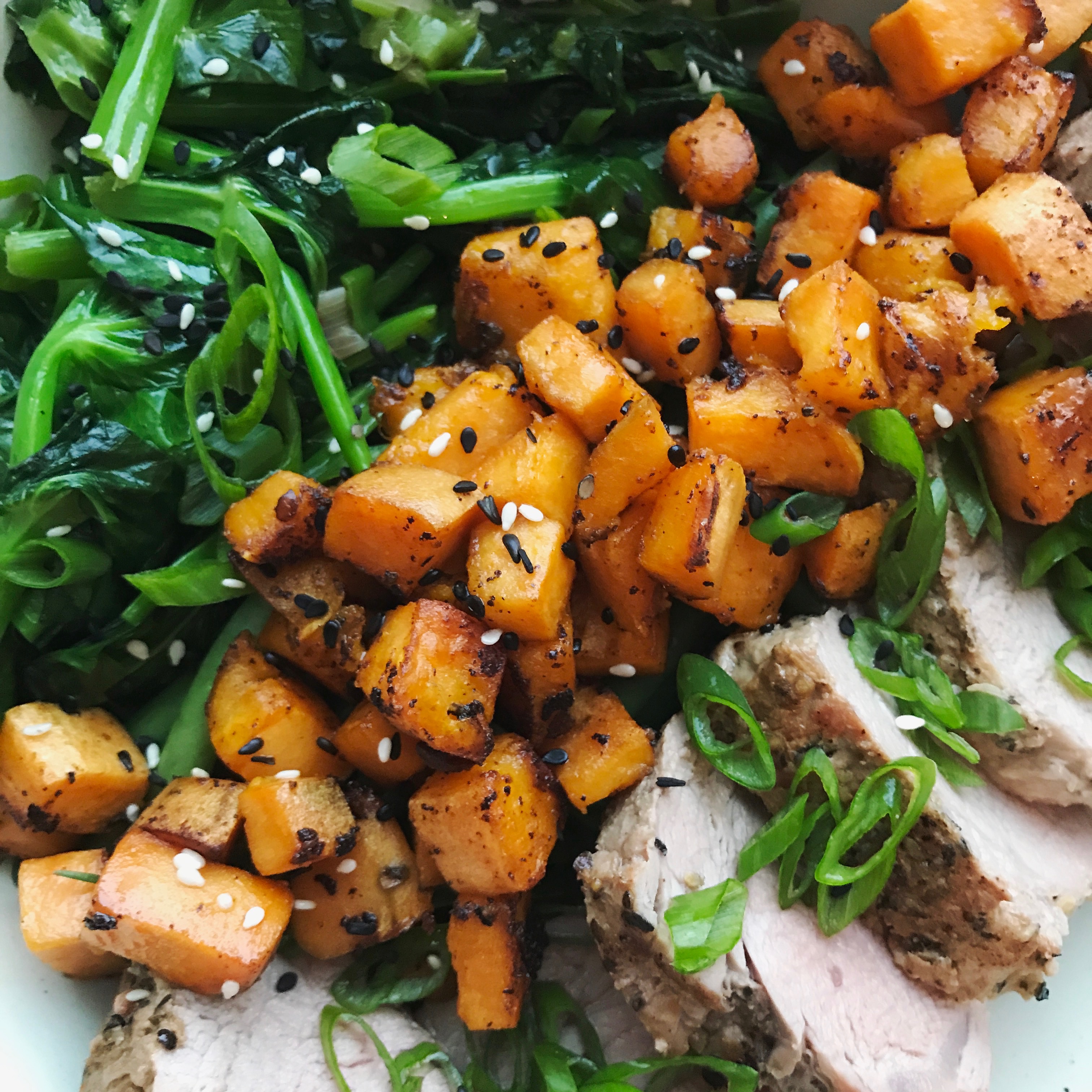 I made these home fries for my sister-in-law over the weekend and she asked me to type the recipe up for her — so I figured it'd be a good idea to share it with the rest of you. Super simple and flavorful. Cook them up and let me know what you think.
Ingredients
1 sweet potato
2 cloves garlic
2 tbsp olive oil
1 tsp salt
1 sprig/pinch of thyme
black pepper
Instructions
Peel the sweet potato and dice it into 1/2" pieces.
Smash the garlic cloves with your knife and remove the skin
Heat the olive oil in a medium frying pan over medium high heat until it shimmers.
Add the diced sweet potato and smashed garlic to the pan, stirring to coat in oil.
Add salt and continue stirring every few minutes.
Once the sweet potatoes start getting crispy on most sides, add the thyme and cook for an additional minute.
Transfer to a plate lined with a paper towel and add additional salt/pepper to taste.